Kim Marte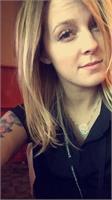 Kimberly was a former client at Core Fitness, who enjoyed Spinning classes and working with her trainer. She has spent most of her life dedicated to training to be a competitive athlete. Unfortunately, Kim has suffered many injuries and has had to competitive sports on the back burner and switch to rehabiliitative training.
She is a personal trainer certified through The National Academy of Sports Medicine. Kim enjoys being part of the Core Fitness team and remains extremely passionate about sports.
Kim is very goal oriented, organized, and friendly. She loves to make everyone who walks into the studio feel welcomed and motivated.
Kim Marte is currently not instructing any classes.