Audra Lianos, NASM CPT, CES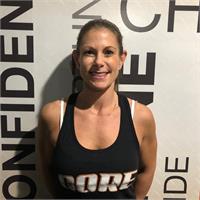 Audra Lianos, Co-Owner of Core Fitness & NASM Certified Personal Trainer developed a love of fitness 24 years ago after a long struggle with her weight. She has also been a Spinning instructor for the last 9 years and loves it more and more each day! Audra's passion for food and fitness inspire here to change lives in dramatic ways. She is high energy, extremely motivating, supportive, and loads of fun! Don't mistake her size for how hard she will make you work!
Audra Lianos, NASM CPT, CES is currently not instructing any classes.